Dauphin County, Pennsylvania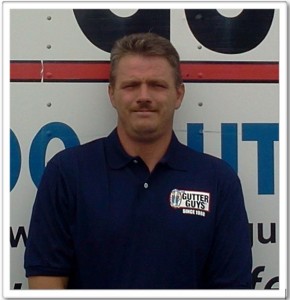 The Gutter Guys of Harrisburg is owned and operated by Michael Barton, who began working in the gutter industry in 1990 at his father's gutter cleaning and repair business. In 2003, Mike decided that he could better serve the needs of his customers by becoming part of The Gutter Guys system. He now serves customers all across Dauphin, Perry and Cumberland Counties along with the surrounding area.
Many people don't realize exactly why rain gutters in Dauphin County are so important to the safety of a home until a problem arises. Rain gutters protect your home's foundation, doors, windows, and roof from water damage in the event of inclement weather, so it's very important that any necessary gutter repair is addressed quickly.
If your rain gutters have already suffered too much damage, don't despair! The Gutter Guys make seamless gutters that are custom fit and colored to perfectly compliment your home. We also offer all of our customers a lifetime materials guarantee in the unlikely case that you may require any gutter replacement in the future.
If you're tired of gutter cleaning projects taking up your whole weekend, The Gutter Guys can help! Let us remove the debris from your gutters, or let The Gutter Guys show you how our gutter guards can guarantee that your gutters can be clog-free for life!
Since 1988, The Gutter Guys have believed in providing award-winning customer service and being an integral part of the communities that we serve. We are proud to sponsor the local Little League, softball, and basketball league teams and have also assisted with Rebuild Harrisburg and Habitat for Humanity efforts.
Our gutter installers and gutter cleaners in Dauphin County are happy to serve customers in Swatara, Paxtang, Linglestown, Lawton, Rutherford, West Hanover, Penbrooke, Lower Paxton, and Susquehanna.
For a fast, free estimate for your next rain gutter service, please contact The Gutter Guys at 1-800-GUTTER-1. We look forward to adding you to our list of over 400,000 satisfied customers!
The Gutter Guys
951 Peiffers lane
Harrisburg pa 17109
Click to call local or 800 +1 (800) GUTTER-1 OR +1 (717) 561-1027
We look forward to you joining our growing list of happy and returning customers.